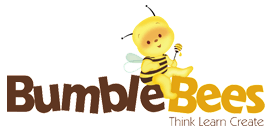 About The Company:
Our goals are:

•To ensure that BumbleBees is a place where each child's individuality is respected, nurtured and celebrated in a safe and fun filled environment.

•To encourage every child to achieve their full potential at each stage of development, thereby laying a rock solid foundation and giving them the best possible start in life.
Investment:
Investment Details
Master Investment Amount in Rs.
Not Mentoined
Single Investment Amount in Rs.
Not Mentoined
Operations Commenced On
2009
Franchise Cost:
500000
Establishment in year:
Establishment in year
2014
Area Required:
Area Required Space
1500- 2000 sqft
Contact Person:
SAKET HIVE
Contact Person Number:
9811568261
Contact Person Email:
info@bumblebeesschool.com
Training And Support:
Yes
Location:
Delhi
Address:
261- 2B, Westend Marg, Saket, New Delhi.